Give yourself a taste of luxury with our premium, hassle-free private car transfers Adelaide-wide
Whether you're travelling interstate, flying abroad or returning home from a business trip, take the hassle out of airport travel with a chauffeured vehicle from Platinum Car Hire. Ideal for singles, couples, groups and families, our chauffeurs deliver exceptional service and expert driving skills — so you can reach your destination on time and in style.
Tired of dealing with late chauffeured cars and inexperienced drivers? Upgrade your experience with a warm, courteous and professional chauffeur from our team. We ensure all our clients receive a premium chauffeur experience with stylish, sophisticated vehicles from our top-of-the-line fleet. Choose from sleek people movers, luxurious sedans and elegant SUVs designed to give you the smoothest possible drive at every turn.
At Platinum Car Hire, we believe chauffeured cars aren't just a service – they're an experience. Whether you're attending business meetings or taking a tour of the city, our drivers will deliver a VIP experience with every trip. We provide all our clients with stylish vehicles, fully-certified chauffeurs and competitive rates to make your Adelaide transfers as smooth as possible.
With over 60 years of combined experience across our team, we're the chauffeur Adelaide airport travellers trust for professional service, expert care and a luxurious driving experience. Book a luxury car hire for Adelaide Airport today.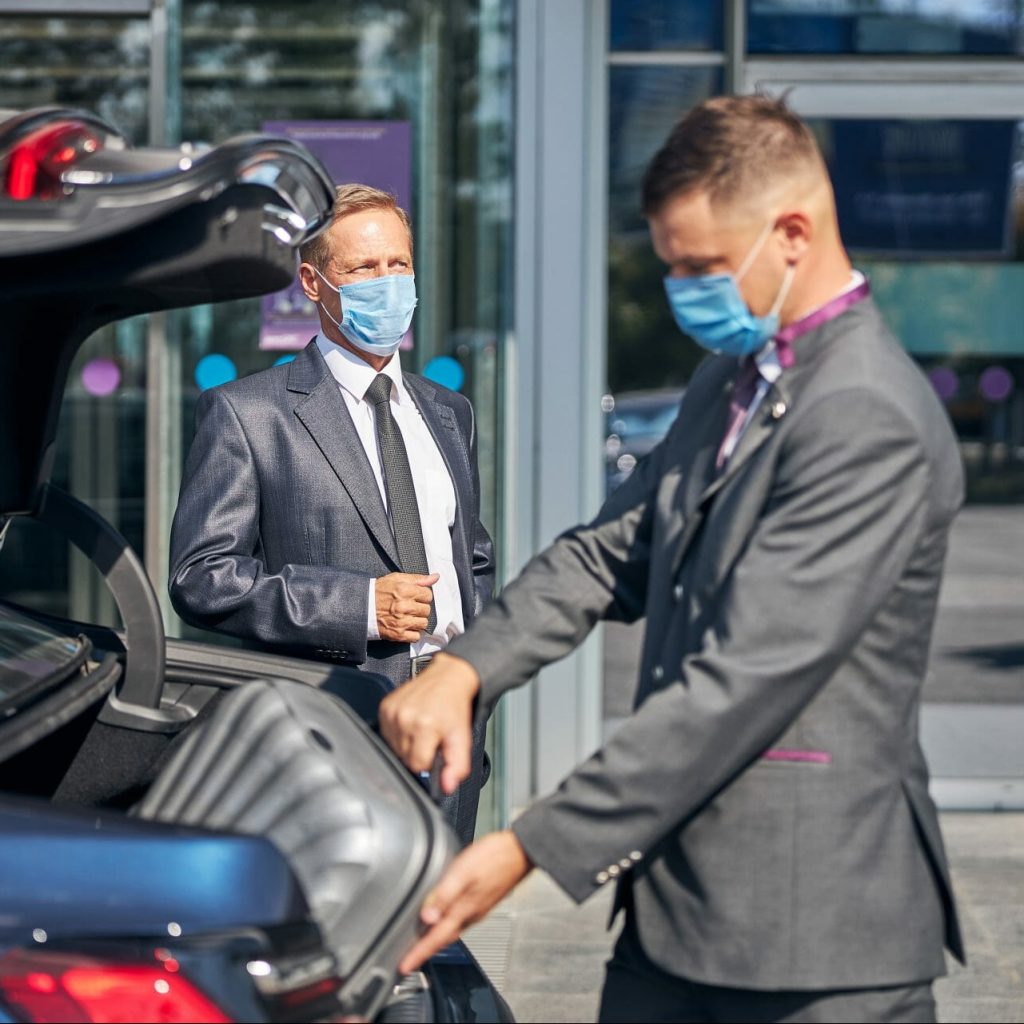 Our fully certified chauffeurs provide exceptional luxury car hire Adelaide airport travellers can rely on
Flying can be a time-consuming process that can cause unnecessary stress and delays — especially with luggage, work equipment or children in tow. Whether you're an Adelaide resident or new to the city, take the hassle out of airport transfers with a chauffeur-driven vehicle from Platinum Car Hire. 
At Platinum Car Hire, our chauffeurs are more than just drivers. Our highly-trained team is here to deliver the perfect customer experience with every drive. We drive only the highest quality chauffeured cars with a focus on customer safety, luxury and timeliness at all times. No matter your destination, our team will get you there on time. 
With over 60 years of combined experience across our team of chauffeurs, we provide the kind of private car transfers Adelaide travellers trust for an excellent drive every time. Take a look at what sets our drivers apart from the competition.
Excellent knowledge of the local area
Expert map and route reading skills
Fully-certified chauffeur credentials 
Professional customer service, including luggage handling 
Up to date on the latest defensive driving classes
Sophisticated, top-of-the-line vehicles
Take your journey to the next level with our professional chauffeured drivers. Book with Platinum Car Hire today for a private car transfer Adelaide-wide.
FAQs about our chauffeured Adelaide transfers
Book a chauffeured private car transfer Adelaide-wide with Platinum Car Hire